!Converted with LaTeX2HTML 95 (Thu Jan 19 1995) by Nikos Drakos (nikos@cbl.leeds.ac.uk), CBLU, University of Leeds >
VIL Operations
Return to the Index. Return to Operation Times.

---



Next:
About this document
---
Type of scan tells azimuth (a=) and elevation (e=) angles of VIL scanning patterns :
RHI = Range Height Indicator scan, i.e. elevational scan.
PPI = Plane Position Indicator scan, i.e. azimuthal scan.
VOL = Volume scan, several subsequent RHI's or PPI's forming a volume.
Comments tells visual observations or additional information about data cases. All times are in UT.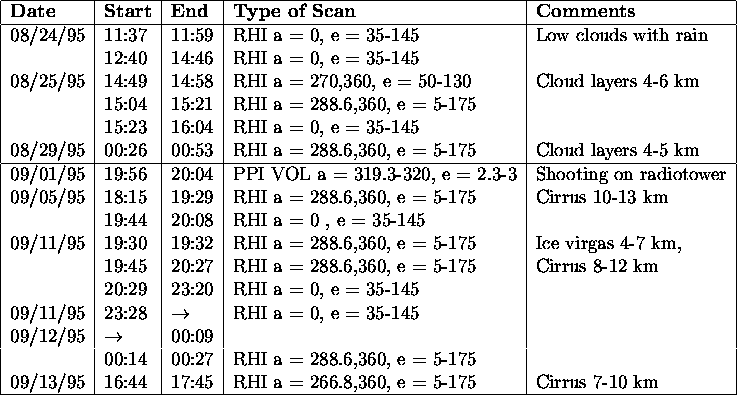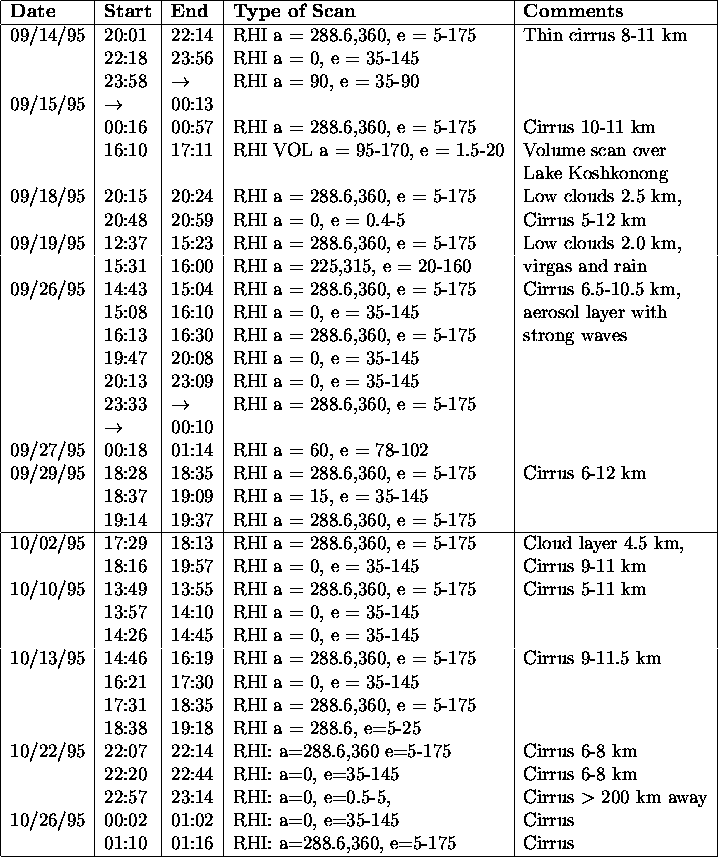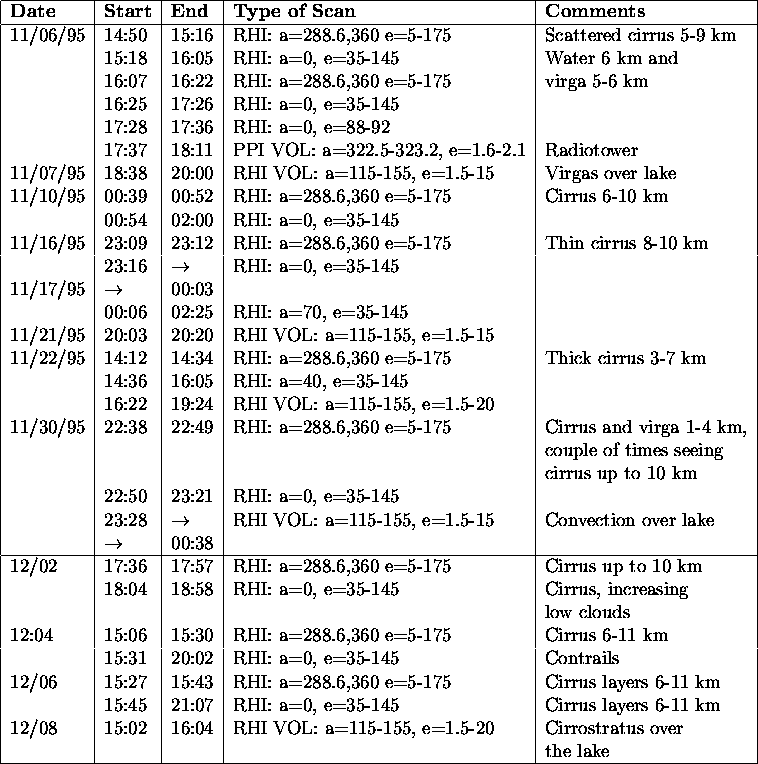 ---
---
Antti Piironen
Mon Jan 1 15:24:29 CST 1996